When it comes to multifamily housing, attracting tenants, while earning high returns on your investment, can be like walking a tight rope. So, how can apartment owners and managers create a competitive living environment while maintaining their operating margins.
Curb Appeal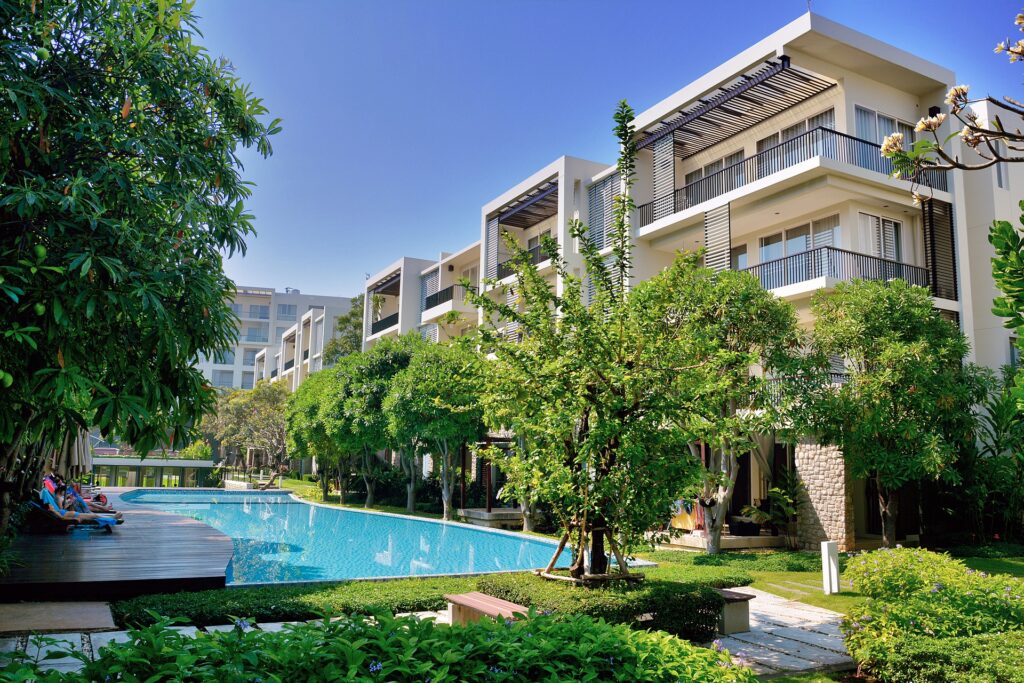 A dynamic property design is crucial and doesn't have to break the bank. A good design makes an attractive statement.
Quality building materials, fixtures, paint, and components will retain their value while lasting a long time.
Quality construction and materials saves time and money, limits the need for maintenance, and has high tenant satisfaction
Tapping technology
Most technology delivers a strong ROI, through substantial upgrades, automations that dramatically enhance resident retention, conveniences through integrations. Not reserved for luxury properties. It creates a competitive edge for all multifamily housing units.
Community engagement
Building a genuine sense of community will enrich, entertain, and engage tenants. When residents truly value their home environment they become vested and want to stay for an extended period of time.
Put yourself in your renters shoes. Is your multi-family property keeping up with the latest trends?
It can be challenging to set your apartment and multi-family housing apart from the other properties on the market. Investing in a few quality touches can help draw in new renters and retain existing ones. As well as getting top dollar for rent.
Appeal to a diverse demographic of renters with smart upgrades. Both Millennials and Empty Nesters want a centrally located apartment, where shopping and dining are close, even walkable. Well lit walkways and professional landscaping.
Sprucing up and adding a few amenities can go a long way. New interior and exterior paint, updated flooring, windows, doors, cabinets, lighting, refinishing the swimming pool, and adding a new roof, are all great investments. As well as the addition of an exercise room, yoga studio, common areas, and outdoor recreation.
Offering a 'Green' lifestyle with eco-friendly appliances and windows, green energy, solar roof, attract the new renter.  Many of them come with tax credits.
Before you invest in remodeling and upgrades in your multi-family housing, think about the renter and what appeals to them. Smart changes can increase the value of your property.
As a leader in the industry, the team at SWET Construction Group can help you protect your investment. We are  a full service company who understands the big picture and well as the small details.
Contact SWET Construction Group for your next project.