The multifamily housing industry in the Southeastern United States is stronger than ever. While renters have a variety of units to choose from, the competitive market has influenced the top trends and construction. This includes advanced amenities, technology and catering to the latest generation of renters.
Amenities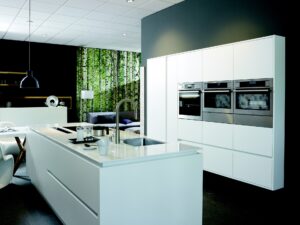 Modern amenities include an outdoor oasis, offices, theater rooms, gyms, playgrounds, sport courts, and gathering areas.
To ensure it will be a worthwhile investment, SWET Construction Group suggest to find out which amenities do your renters want and will attract new renters. They can range from in-unit washer and dryer, rooftop decks, and updated security with gated access.
Offering a 'Green' lifestyle with eco-friendly appliances and windows, green energy, solar roof, attract the new renter.  Many of them come with tax credits.
Technology
In a recent Multifamily Executive article found, "more than three in four tenants would accept an increase in their monthly rent in exchange for upgraded technology in their apartments, including high-speed internet and smart-based home features." Today's renters expect cutting edge technology. More than just Wi-fi in common areas, but smart thermostats, smart lock systems, security, surround sound, digital showers, and reduce energy with smart vents.
Another feature is automated technology with keyless entry, this would give renters the ability to unlock and lock their door with their smartphone
SWET Construction Group
When it comes to construction and renovations of multi-family housing, it is important to have a company you can trust!
Focusing on sustainable and wellness designs to generate a high return on investment. Before you invest in remodeling and upgrades in your multi-family housing, think about the renter and what appeals to them. Smart changes can increase the value of your property.
SWET Construction Group is an industry leader in the construction and renovation of multi-family housing, apartments, condominiums and commercial building throughout the Southeastern United States, offering cost-effective plans.
Contact SWET Construction Group for your next project.